REQUEST A QUOTE
Now servicing Qld
PEST AND TERMITE INSPECTIONS MELBOURNE
For well over two decades now, our expert inspectors and technicians have carried out thousands of different pest and Termite Inspections Melbourne-wide. This gradual accumulation of vital know-how means that our highly experienced team are well equipped to identify and carry out treatment, as required
As a family owned and operated business, we appreciate the importance of building strong relationships with our clients. Many not only use us for their different pest inspections needs or problems through the years, but are also happy to recommend us to other members of their family, work colleagues, and close friends, should they have need of pest and termite inspections in Melbourne and across our suburbs.
KEY REASONS FOR CHOOSING PEST POLICE
Everyone's needs are different, each inspection, problem or necessary action unique, but there are common reasons for calling us in. These include:
Swift response from our highly trained, experienced and dedicated technicians when the situation often demands this
Obligation-free quotes – delivered straight to your inbox if required – plus a willingness to take the time to talk you through every stage of any process we recommend
Commitment to offer highly-competitive prices, valuable payment plans, and extensive work warranties
The use of the most effective pest identification technology; matched with a commitment to use only people and pet safe, and environmentally friendly, treatments
Compliance with all relevant Australian Standards, fully accredited and licenced, holding Combined Liability Insurance (certificate can be viewed on this page)
Elsewhere on this page, you'll find details of our terrific Google Rating, examples of some awards won, and testimonials form many customers of Pest Police. But we appreciate it's really all about you and your needs – so please contact us now and discuss any problems, worries or concerns with our friendly and knowledgeable experts.
WHY CHOOSE US
A private owned independent pest and termite control company and serving clients Melbourne Wide, Pest Police has been trusted by thousands of happy clients for timely quality service. Bigger is not better in the Pest Control industry, but neither is a one man operation. Boutique enough to care, we adjust quickly to suit our customer's specific pest and termite control or other needs including no-interest payment plans for termite control, and direct contact with your knowledgeable technician and backed by our friendly office staff.
Customer Care Excellence
Google Reviews & Customer Service Satisfaction Awards like no other
0% Interest Repayments
We ensure our quote is accurate and competitive
Save Time
Get quotes straight to your inbox and book online now
Fully Insured
Pest Police are a Combined Liability Policy Holder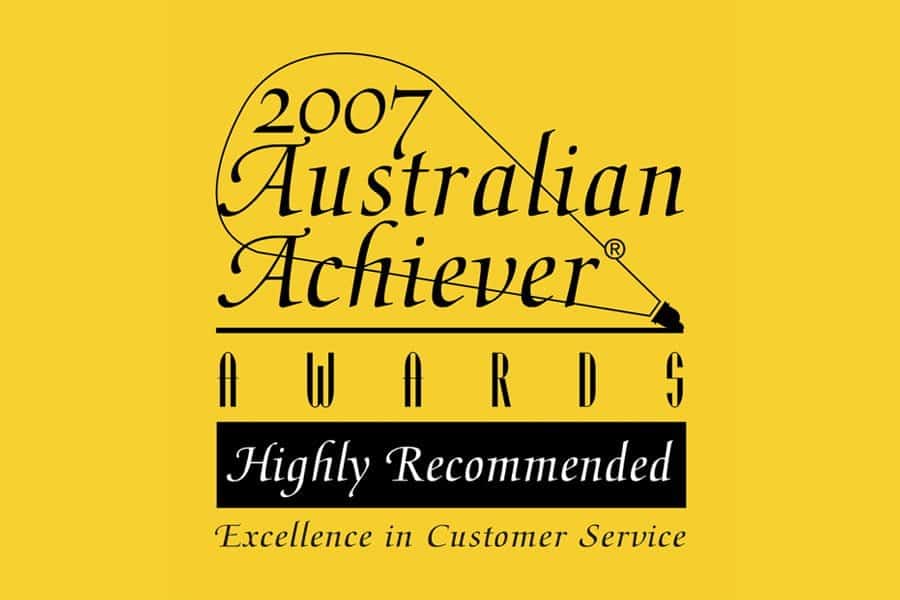 2007 Australian Achiever Awards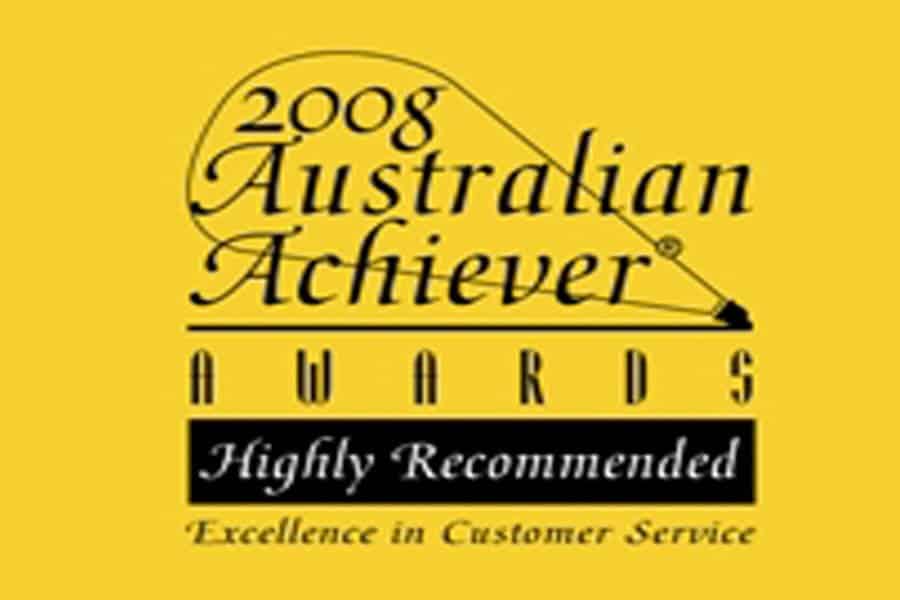 2008 Australian Achiever Awards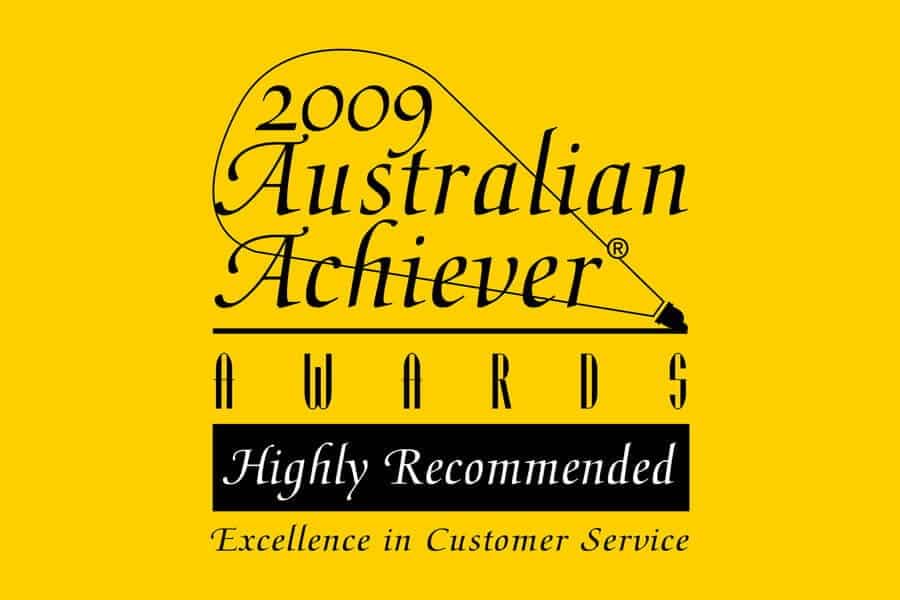 2009 Australian Achiever Awards
2017 Australian Achiever Awards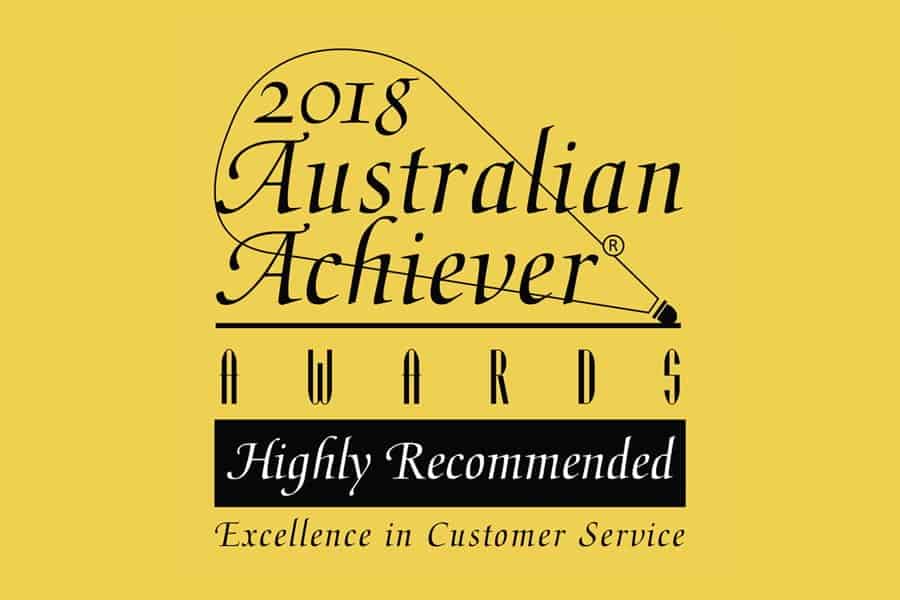 2018 Australian Achiever Awards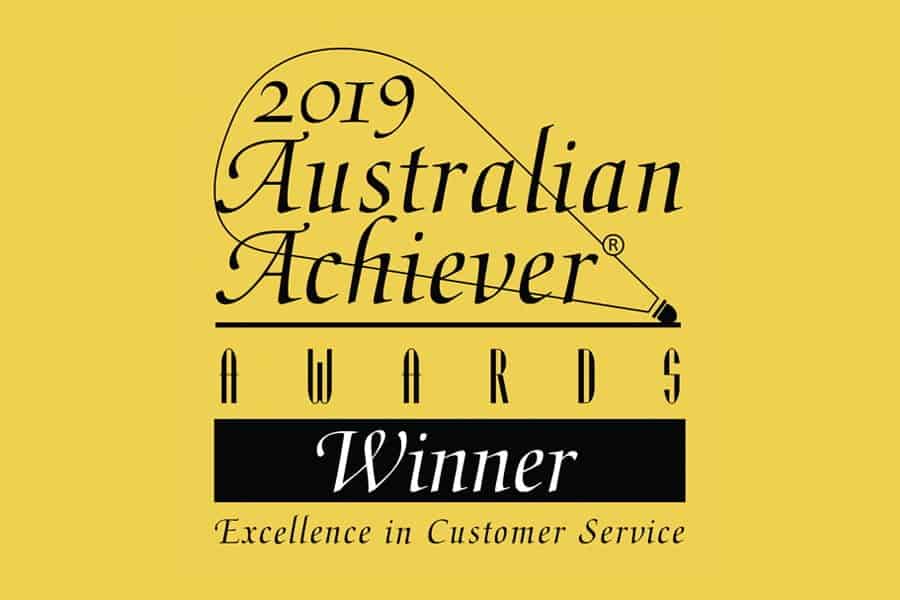 2019 Australian Achiever Awards
PEST CONTROLLERS COMBINED LIABILITY CERTIFICATE OF CURRENCY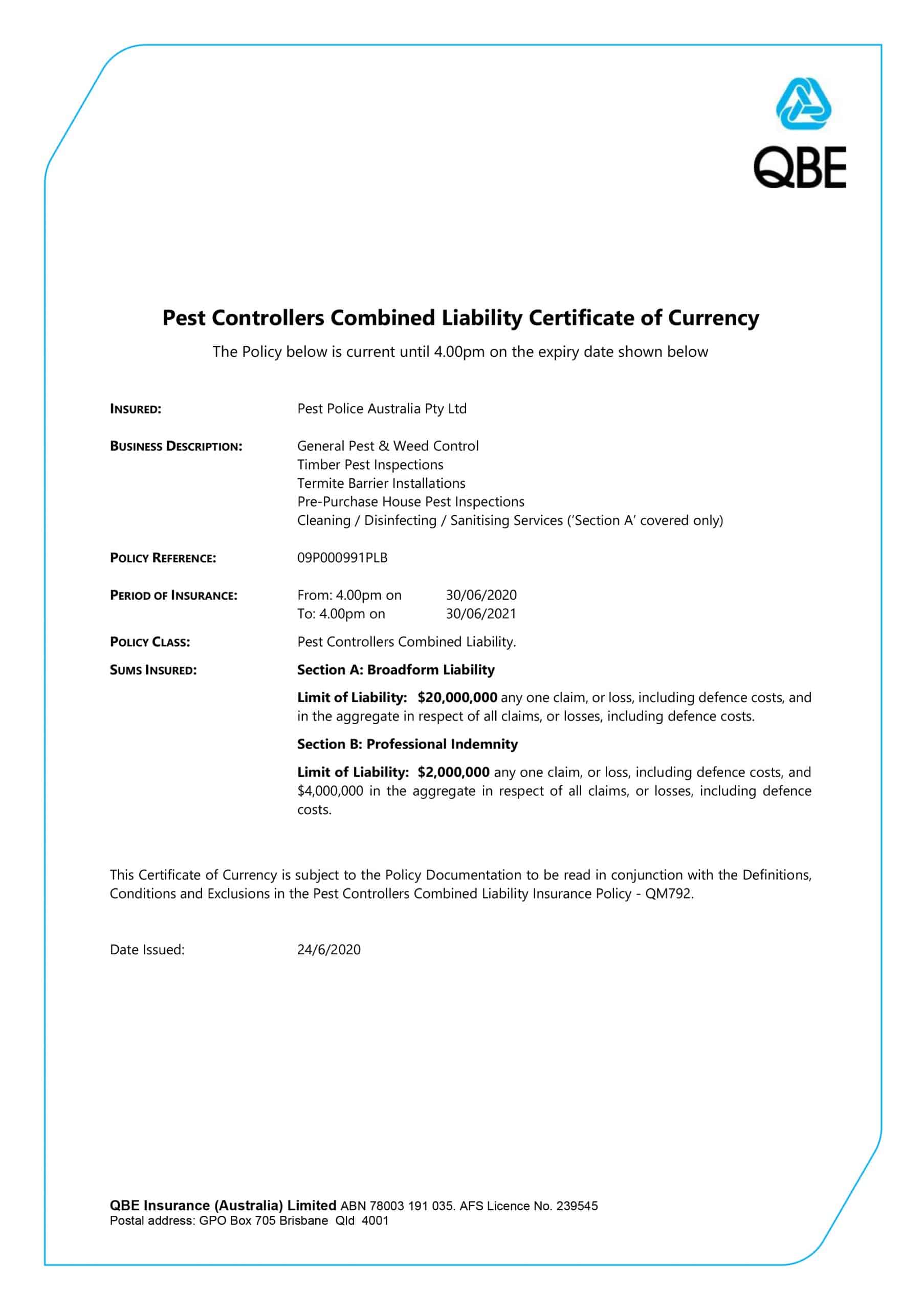 OUR TECHNICIANS ARE HIGHLY MOTIVATED
TESTIMONIALS
Great service, very professional staff, and reliable
I discovered a large flying/ant nest and called several companies for quotes and advice. Steven at Pest Police was friendly, patient and explained things very well. He was able to arrange next day service for me and put my mind at ease. It's too early to tell if the treatment has fully worked (I'm sure it will) on the surface it has certainly made a difference. I am happy to recommend this company
I was in a rush to do some termite protection in my new built house so the concrete slab could be done, they were very responsive, and were able to book me in for the service straight away.I would recommend this business to anyone.
Very helpful and understanding company. Friendly and professional staff. Would highly recommend!
Well, I will probably echo what several other customers have said but since the minute we established communication, Pest Police have been great when looking after our rodent issues. Communication with Lily was very easy and accessible but thorough. Steven is a very knowledgable and experienced professional and the type of guy who loves his job and explains the dos and don'ts in simple words. I highly recommend Pest Police and actually, will call them back for more at any time. Cheers!
Not only on time, but early! Very knowledgable, no question too hard, went above and beyond my expectations. Called their competitors first, so glad their service is so poor I went with this company. 5 stars!
Pest Police was recommended to me be a very happy customer and they did not disappoint. Right from my first contact with Lily and Stephen their professionalism and customer service was outstanding. Cannot thank Mark enough for his knowledge and skills while attending my property. He is a great asset to your company. You guys made a very stressful time for me so much easier. Thank you
Thanks for taking the stress out of our situation and responding with a quick, helpful and professional service.
Supa's Cleaning Melbourne
I've been having a good business relationship for more than a year now and I had some pest (mice) problem at my rental property in endeavour hills so I simply called Pest police Australia andThey are all very dedicated and passionate about what they doing and know how to deal with their clients for providing the best serviceI highly recommended to anyone who needs help with pest control in Melbourne
Called to make an appointment and spoke to Lily, very professional and lovely on the phone. She managed to get us an appointment the next day, under 24hrs after I called. Steve was fantastic on time and sorted our problem. We have had no issues since! Will be using Pest Police in the future, great local business!
These guys were great. Friendly and professional and were quick to assess and exterminate my termite problem. The report was thorough and job was done effectively. They even managed to get me in quicker because of the severity of the damage. service 10/10
Very happy with the professional and friendly service provided by Stephen at Pest Police! Great price and result with no nasty chemical smells. Very easy to book and responsive to enquiries, would recommend!
i have used the Pest police service a number of times and found them to be prompt, professional and courteous at all times. i usually get 12mths insect free after their services.
Fantastic service, great people.
Were able to attend the next day for a wasp nest in wall/roof space. Professional and friendly service, wasps gone, happy with result, would recommend.
Had a swarm of wasps made a nest inside my wall. After a phone call on the weekend they scheduled their latest available slot on Wednesday to come and remove it.The staffs are professional, on-time, polite and resourceful. Would definitely recommend them.
Would highly recommend, as I have used Pest Police before and treatment lasts for ages. There was no chemical smell inside and the treatment worked immediately. Many thanks to Trevor for a great job.
I honestly cannot speak more highly about the Pest Police and their excellent service. From the phone conversation to the arrival of Gary who sprayed, my experience was positive from start to finish. I have had a serious issue with spiders in my home and after using this service, I came home to 2 dead bodies on my front porch. Very, very happy!!! Thank you so much to the team at Pest Police.
Fantastic customer service. On time, professional, great value for money and the results last ages. No nasty chemical smell either. Would highly recommend!
Highly recommend Pest Police, very professional business.
I was very happy with the service provided by Rick and he ran through everything he was doing step by step. He was very thorough with his assessment.
Hi I live in Blind bight 3980Some people wouldn't even come down this far.They were on time and did a very good check I was impressed..They explained everything to me and were very pleasant guys...So from now on I will be calling the pest Police for my checks..
Pest Police has done such a good job for my for my property. They are very responsive. The service they provided are very professional as well.
Pest Police have done a great job at providing the best service and have made been active in following up emails and inquiries in a timely manner.
Very efficient business. Provided prompt service with an experienced worker.Mice and rats gone !!! Am very happy 😃
I am very happy with the service of Pest Police. They are quite professional in their services and what I really appreciate always on time, so I don't have to waste my time waiting.
Pest Police have been inspecting my property since finding termites in wood off-cuts about 5 years ago. We instantly treated with a product that was child and pet safe. They always alert us when our next warranty inspection is due. Each inspection report is detailed and provides advice to help avoid future termite infiltration.
Termite management (in a fairly ordinary suburban home) had been an ongoing headache for us for quite a few years before we shifted to Pest Police. Nowadays everything works like clockwork. I am very glad I made the shift.
Manningham is a termite infestation area so Pest Police treated the outside and interior sub-floor of the house, checked all nearby trees and even drilled through concrete paving to inject the chemicals.The job was completed on time, on price and with a cheerful efficiency.We have the annual checks and again, very thorough and professional.
Pest police have been looking after my property since I bought the property 8 years ago. They offer quality and value for money, the inspectors are professional and responsive in their approach, they are punctual and conduct detailed inspections and issue detailed written reports. Excellent service
Very professional and friendly company.
We had been using the services for 3 years for our property located at Mt Eliza. We are very satisfied with the services, very reliable and responsible. Strong recommended to who will need this service.
Hey I would like to thank the team at Pest Police Australia for helping us out at short notice. Lily Trevor Jason and Danny many thanks.Cheers
I had a pest treatment done by Pest Police 4 years ago and no issues since. Every year at inspections they are very thorough and give a highly detailed and professional report. I would highly recommend to anyone requiring treatment or inspections.
We have been with pest police for about three years since we bought the current residential house. The techinicians are very friendly and professional and did inspection very thoroughly every time. Highly recommended.
We have been using Pest Police now for around 5 yrs. The initial treatment although being the biggest, was installed in a very professional manner and within the time frame stated. Since then we have had Pest Police return to perform an annual inspection, and have found the Tech's to be very polite, pleasant and efficient.I would not have any issue recommending Pest Police to anyone looking to have termite or rodent treatment done on their property.
Been using them for 7 years very professional and competitive on price never had a bad experience before
Great support. Very helpful and easy to talk to. Thank you very much guys.
Pest Police were very professional and helpful after I purchased a property that did not show whether a pest treatment had been performed or not. Following a full pest treatment I now perform warranty inspections every 12 months and have always found Pest Police to be respectful of gaining access to the property with my tenants and property managers.
We've been with pest police for over 10 years now..The office staff are very friendly and helpful..Jason one of there techs is fantastic we always ask for him.. he's the only one that has managed to get under our house for inspections.. he's always on the ball and very thorough.. very happy..John & Annemarie
Been using pest police for years as our suburb is known for termites. Always on time, and the checks they do are really thorough. Price is very good for the quality of service they provide.
We use Pest Police Australia to manage our farm on the Mornington Peninsula and they are great to work with. We cant recommend them highly enough.
Very happy from the first phone call where I spoke with Natalie. She was helpful and knowledgeable with my needs. I was lucky to be able to have someone out within 48hrs. They were good to explain about safety for both my children and my pets. My only suggestion would be that the technician introduce himself when arriving, I didn't catch his name. Otherwise I could not fault him, he was pleasant and efficient ensuring he gathered all information about our problem areas and explained what he would do and the safety aspects again. Thank you again for making life for the ants 'uncomfortable' on my roof.
I've used the Pest Police for several years now to treat spiders and ants. They're so accommodating with scheduling time and we've always been happy with the job each time! Great customer service too!
We experienced many Red back spiders and Orb spiders every summer in our back yard and white tails inside our home, until we started using Pest Police.I can now walk out into our backyard without being caught up in metres of Orb spider webs which I'm sure are designed to catch a small child.Late at night the white tails no longer suddenly appear on the walls and I haven't seen a red back in a very long time.Will definitely continue using Pest Police.
Professional and friendly service. Thorough inspection and treatment. Can be highly recommended.
Pest Police have been very proactive in assisting with inspections at properties under my management. I highly recommend their service
Very impressive service. The report was incredibly detailed and the servicemen went out of the way in their explanations. Admin staff were fantastic! Would definitely recommend the Pest Police.
Had an inspection followed by an eradication done a few years back and have been notified annually since re warranty inspections so happy with the service.
Trevor and the team, worked my unit which I just built. Everyone who I delt with from the business was outstanding with great customer service. They would be out to complete the work on time every time. They caused absolutely no hassles whatsoever. I highly recommend them.
I +especially liked how everything was explained to us. The men turned up when they said they would which was refreshing. They completed the jobs quickly and again explained what they had done. I would recommend the company to anyone.
Excellent service from the customer support team by phone with regards to our concerns having birds in our roof. Pest Police Technician arrived very soon thereafter and checked the location and blocked off the entry point in the roof on the spot. Wow soooo lucky to get the great service immediately.Highly recommended!!!
Prompt and curtious service, and the entire team are excellent to deal with. Wouod recommend to anyone considering these services.
So pleased with pest police.
We've been Pest Police customers for about 8 years and with two different properties. They've always been very friendly and professional, and would highly recommend them.
My parent are elderly and their home has been invaded by termites and the Pest Police staff have been extremely helpful and considerate in helping my parent understand the problem and how to treat it. They provided valuable information and l would not hesitate to recommend them with any pest problems you have around your home
I have been the Pest Police client for almost 10 years and I can recommend their services without any hesitation. Both, the office staff and the technicians are very knowledgeable and polite. The treatments and the follow up inspections are always followed by full reports and recommendations, the technicians are always on time, always very efficient and happy to discuss any concerns both: face to face and over the phone. The company is always happy to accommodate my needs and preferences and in my specific situation, this flexibility is very important and very much appreciated.Eva P, Craigieburn.
I have been with Pest Police for number of years and they're very professional and does a great job. Postcode 3152
The pest police we're experienced, professional and we saw results early. We used Possums Plus Pest and Wildlife Services who were brief, rude, arrogant and did nothing in a professional manner or proved any evidence of so called treatment to us when requested but threatened us only with 7 days notice of payment of which my partner being honest payed but as to Pest Police Australia l would highly recommend their services anytime.
Very satisfied with the service provided by Pest Police (suburb Ringwood North - VIC3134).
After doing a lot of research I decided on Pest Police Australia. They were very knowledgeable. They were on time. Easy to contact if I had questions. The price was good value for money Frankston
Very happy with the services supplied by Pest Police. Friendly and helpful staff, and reasonably priced too. I highly recommend them.
We have used Pest Police many time over the years and as always great service and very professional every time.
Been with this company for years, excellent care and service and teachings, wouldnt use anyone else
Great customer service and very professional. Thankyou!
We had major termite issues and Pest Police have given us peace of mind knowing that our property is covered for 7 years after treatment done. They have been very polite , professional and very experienced. I would highly recommend them and grateful to have reminders every year for our yearly check. Thank you Pest Police.
5 stars just does not cover it. These guys, Trevor in particular, are incredible.From customer service to treatment to after the fact, they are thorough and professional and human!I just went through purchasing a home that was a nightmare experience. Not only did the team provide a service , they supported me through the process and accommodated me through the difficulty of dealing with the previous vendors to help minimise my stress.I just can't recommend enough! I will ALWAYS use these guys in the future and recommend to my nearest and dearest without a shadow of a doubt!
Very professional, pleasure to deal with, excellent price & service.
Prompt customer service and competitive pricing. Company provides warranty for their work and their communication was excellent. Spiders were gone after fumigation of the property.
Used this company to install bird proofing on roof eaves. They provided a few cost effective suggestions. There was an unforeseen issue requiring 2 staff to come back on a different day to complete the job. They did this at no additional cost. Very impressed by their professionalism and customer service. Will use again.
I use Pest Police every year for over 10 Years.Good customer service, Good workmanship, reasonable price ...What more to ask for?
We were so sick of the recurring Ants infesting both inside and outside our home that I contacted the 'Pest Police' and amazingly received an appointment the next day! Gary was extremely professional and efficient. His Workmanship was amazing as he carefully and meticulously treated inside our roof, inside and outside our home for the duration of 1 1/2 hours leaving no area spared. I felt like I should've paid much more for the excellent job done and couldn't believe how well priced they were. 'See you guys in 12 months!' 🙂
Competitively priced together with great service and post sales service. Peace of mind every step of the way I'd highly recommend Pest Police and would use them again without second thought.
Great service, Reliable and competitive price.Thanks Pest Police
I recommend Pest Police for their professional work, and their good customer service.
Great Service, Very efficient, prompt and we were well informed.Very affordable, Would recommend them to anyone.Thanks alot boys.
Hi pest police to all the employees ,I just want to thank you very much for your prompt service and response to our desperate need of terminating the termites, at our premises .Every time we communicated with you, you responded so quickly . and most of all there was no hidden fees , your quote was your quote .Thank you again,I cant say I want this to happen again.Kind Regards,Cristiano mill park
Used Pest Police twice in last 2 months for 2 different Pest Problems - Prompt, Professional, Knowledgeable, Effective. Hopefully wont need them a third time, but if we do, will not hesitate to use again.
We found Pest Police to be friendly and courteous and detailed written report was available the next business day. Will recommend to family and friends.
My experience with Pest Police was and continues to be excellent. They always provide me with a detailed and well written report after their service/inspection, are easy to deal with and always provide good customer service. I would highly recommend them to friends and family if they required a pest control service. Well done guys, keep up the good work!